About Hengrui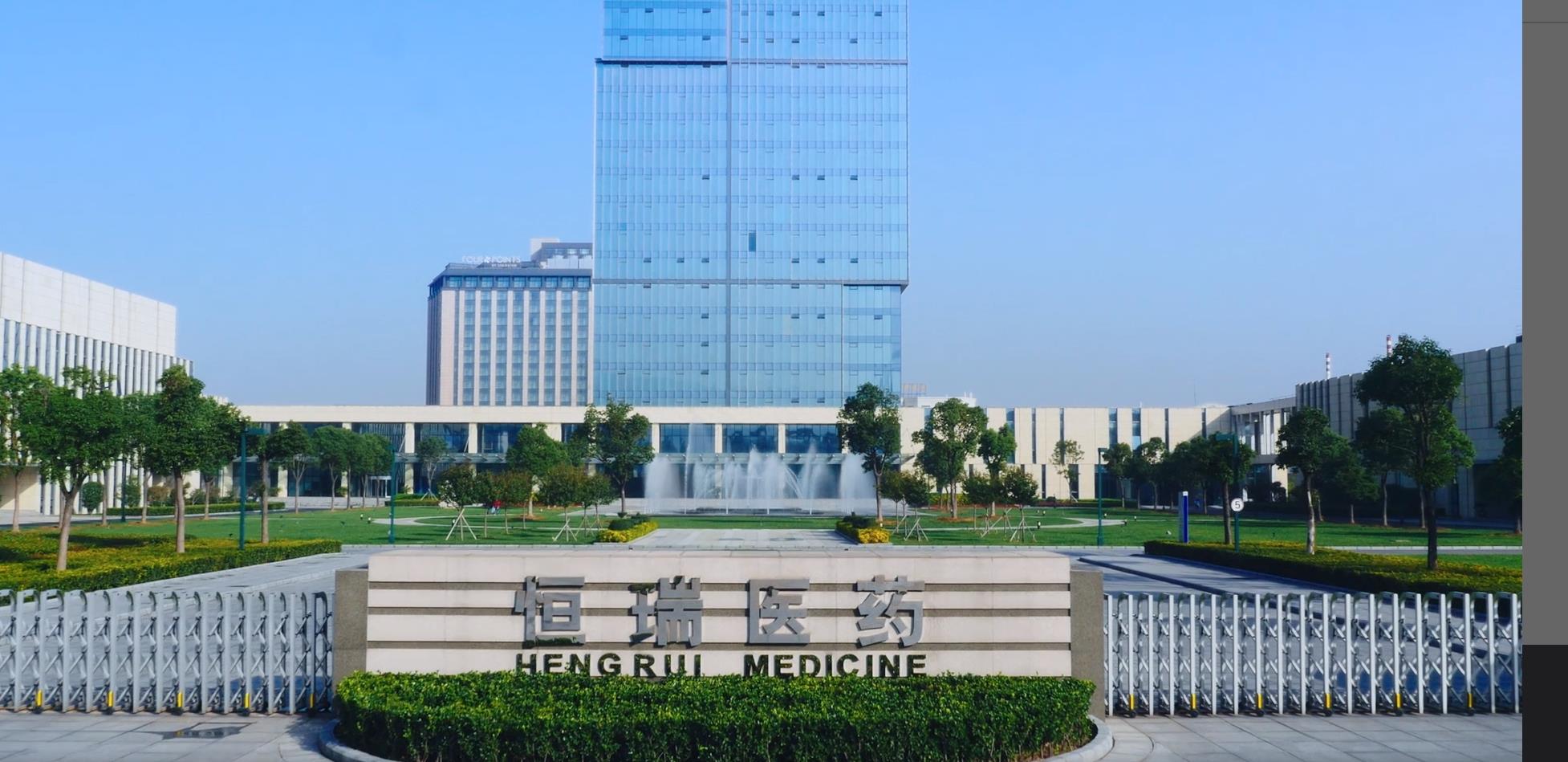 Hengrui Medicine is a leading pharmaceutical company based in China with a focus on research, development, manufacturing, and commercialization of innovative and high-quality healthcare products. Hengrui was established in 1970 and listed in Shanghai Stock Exchange in 2000. The company ranks top 30 worldwide by a market capitalization of about 50 billion USD, and is home to more than 24,700 employees worldwide. Hengrui not only stands out as a front-runner in cancer drugs, contrast agents, cancer drugs, and surgical medicines, but is also a lead member of the National Anti-Tumor Medicine Technology Innovation Industry-Education-Research Alliance. Hengrui owns a National Targeted Drug Engineering Technology Research Center, and a post-doctoral research station. In May 2018, Hengrui Medicine was listed in Forbes's top 100 world's most innovative companies and ranked the 64th, where only 7 companies from China were on the list. Further information is available at www.hrs.com.cn/hren
In the past decade, Hengrui maintained a CAGR of 23% in revenue, which exceeded 2 billion USD in 2017. A proportional growth in net profit was achieved and exceeded 470 million USD in 2017. Around 10% of the revenue is spent in R&D each year which reflects the dedication and competitiveness of Hengrui in innovation. As of Q3 2018, 1.81 billion USD in revenue and 321 million USD in tax was achieved.
Hengrui owns 10 R&D centers globally, where over 3,000 research staffs work on hundreds of therapeutic candidates, many of which have the potential of being the first-in-class or best-in-class. Hengrui is currently running more than 120 clinical trials worldwide. In recent years, Hengrui actively involved in 29 National Science and Technology Major Projects. With 4 innovative drugs (imrecoxib, apatinib, mecapegfilgrastim, and pyrotinib) launched in China, 1 product under NDA review, 30+ drug candidates in clinical development worldwide, and 50+ in pre-clinical stage, Hengrui is strengthening its leadership in oncology while diversifying its portfolio covering diabetes, pain management, autoimmune, CV/metabolics, and infectious diseases. Hengrui owns global patents for most of the products. 622 patent applications have been filed in China, 136 patents have been granted in China, and 221 patents have been granted in Europe, US, Japan, and other countries. Moreover, 2 Second Class National Science and Technology Progress Awards, and 1 Gold Award for Chinese Patent were granted to Hengrui.
Hengrui fully owns 8 manufacturing facilities for small and large molecules as well as medical devices. All facilities are approved and audited by NMPA, most also approved by US FDA, EDQM, TGA, and PMDA.
Hengrui's 14,000+ in-house sales & marketing force is able to reach out to 15,000+ hospitals in China, covering almost all the major hospitals and medical centers. Their extraordinary market execution capability extends from innovative drugs to less-differentiated products.
In 2018, Hengrui announced 2 out-licensing collaborations with Arcutis and TG Therapeutics, respectively, totaling up to 573 million USD in potential milestone payment to Hengrui. Hengrui also has a growing number of active research partnerships with world-renowned institutes.
Embracing the spirit of "Honesty and Trustworthiness, Quality First" as a business principle, Hengrui leads the Chinese markets for anti-cancer drugs, surgical anesthetics, specialized infusions, and contrast agents. To date, Hengrui has 10+ products approved in Europe, US, and Japan, covering injectables, oral formulations, and inhalational anesthetics, and has achieved remarkable sales in those markets. Pursuing the concept of "Excelling in Science, Enhancing Life", Hengrui sees its future as a Chinese multi-national pharmaceutical corporation, and continuously strives for innovation, progress, and achievement of new breakthrough in the healthcare industry.