InDraw, Integle ChemicalDraw
InDraw is a free molecule editor developed by Integle. It is available in both web and client versions. It is a simple and easy-to-use tool provided to researchers for drawing chemical structure, reaction scheme, flowcharts, and biological drawings, etc. InDraw can open cdx or cdxml file generated by ChemDraw directly and also support copy and paste with Ctrl C/ Ctrl V.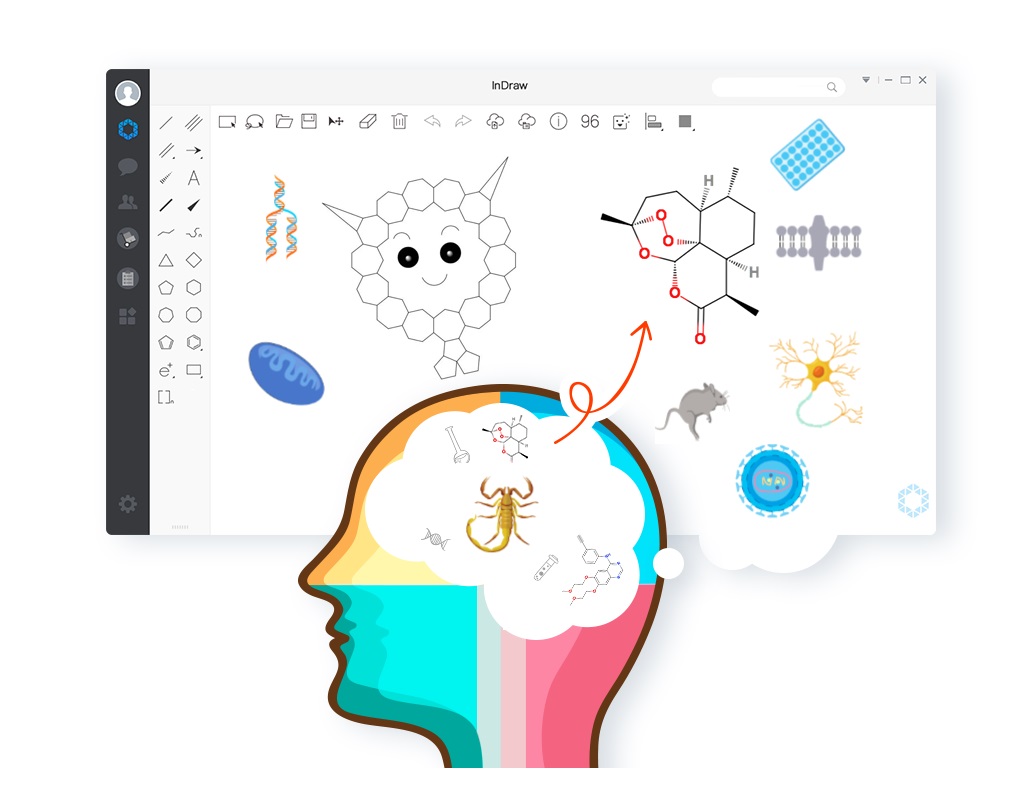 InDraw can be used to draw chemical structure, reaction scheme, instruments, animals, basic graphics, TLC, H-NMR/C-NMR prediction, ferrocene structure
Meanwhile, AI image recognition technology is integrated into InDraw to recognize chemical structure picture and change it into a re-editable structure.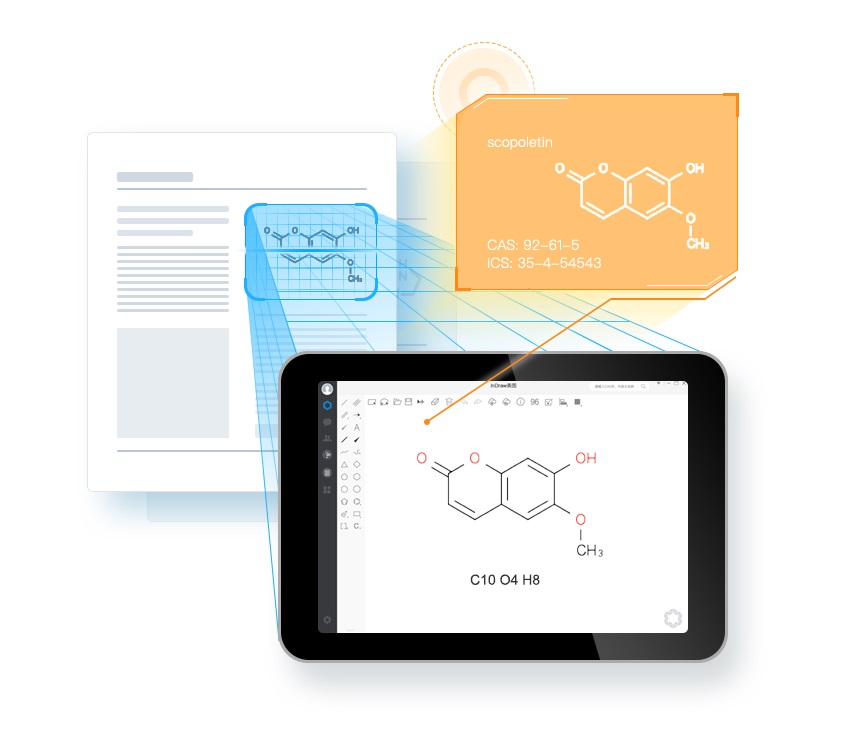 Moreover, organic compounds, organic materials, organometals, polymeric materials, biopolymers, biological signaling pathways, and more could be drawn by InDraw. The InDraw users reach more than 50,000 from universities, research institutes and enterprises globally.
InDraw Features
1. InDraw supports drawing complex chemical structures and reactions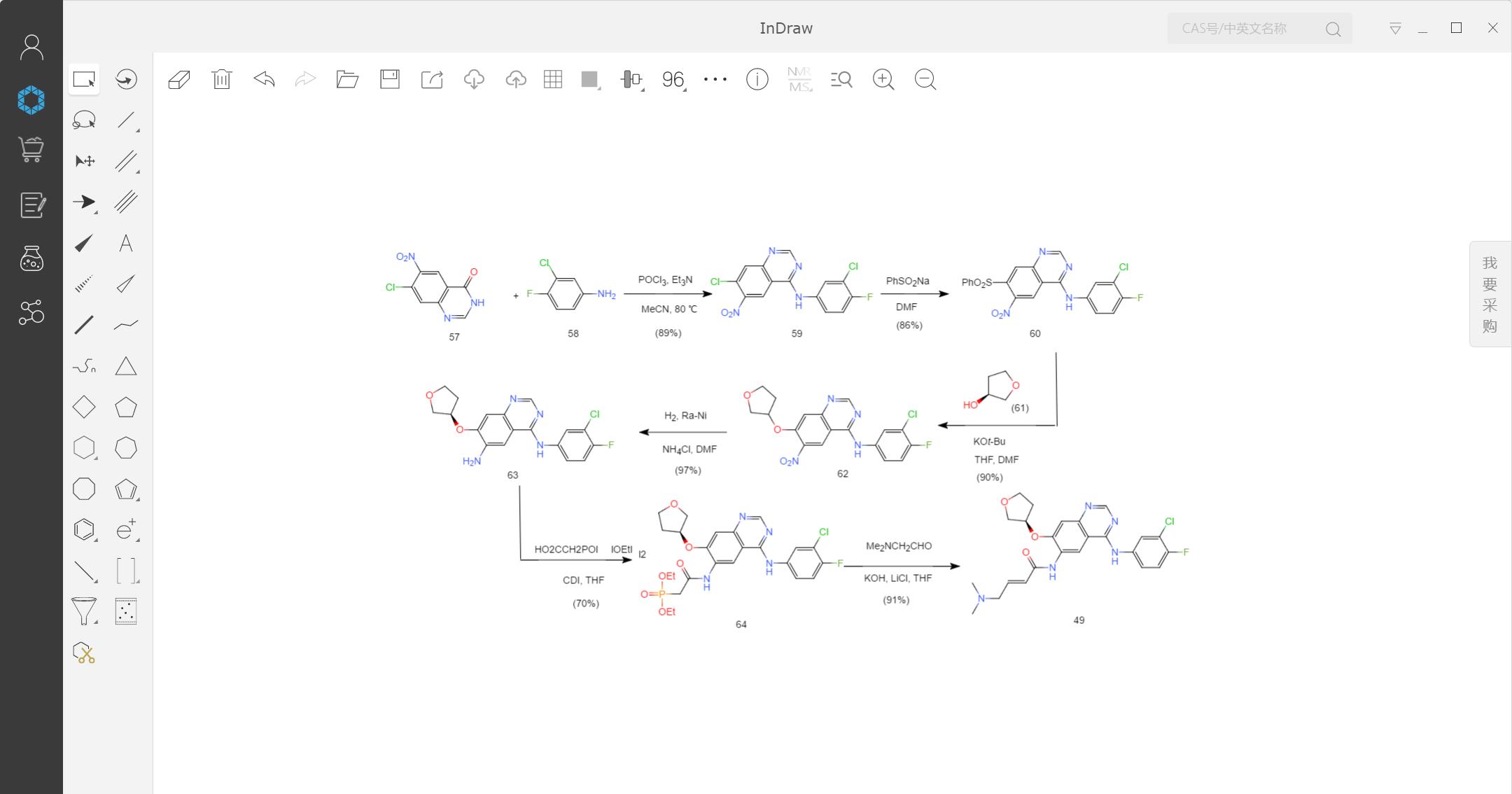 2. Mutual communication between
InDraw and ChemDraw
, you can copy and paste through the shortcut keys Ctrl C / Ctrl V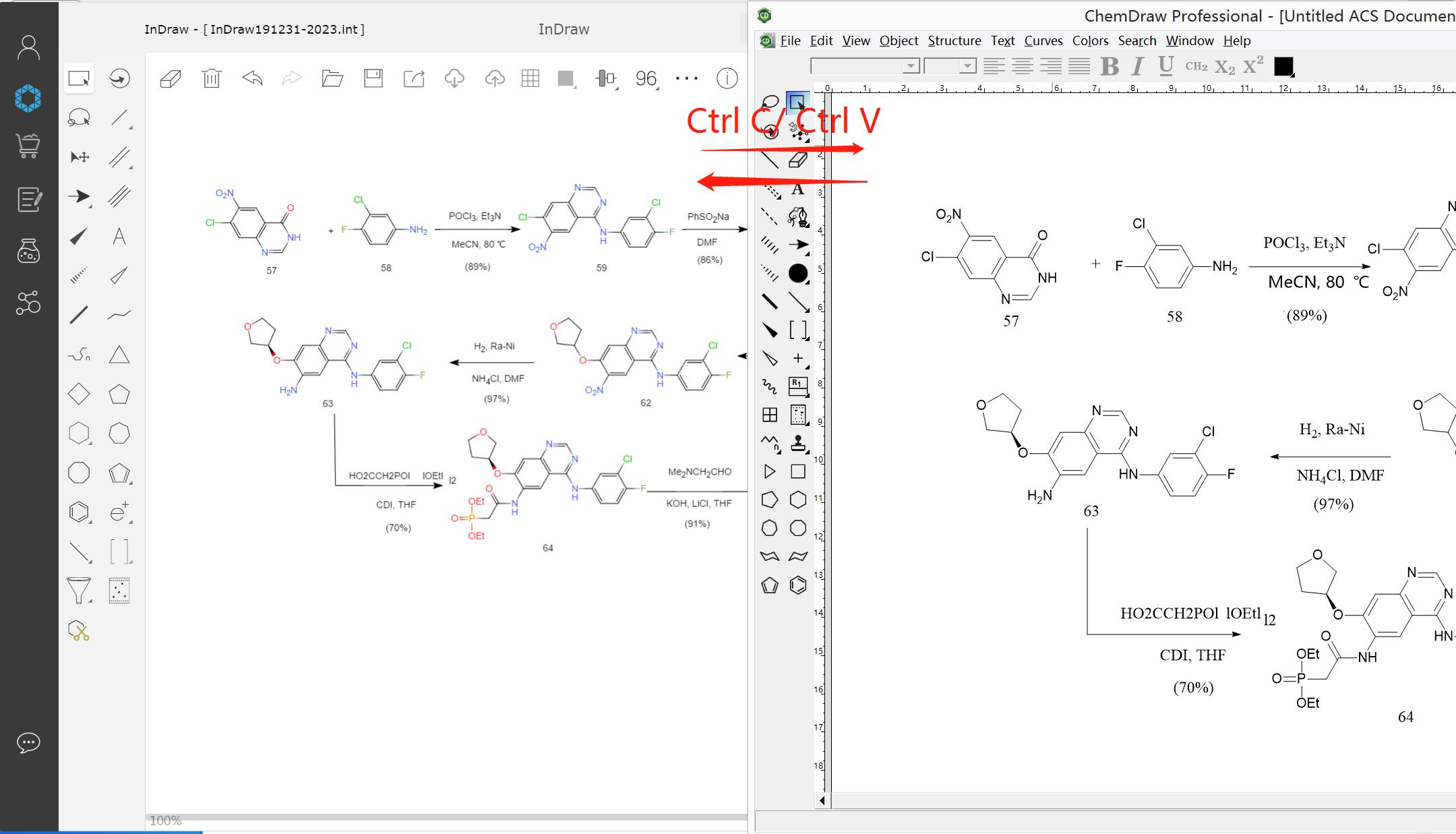 3. The structural formula and reaction formula of InDraw can be copied and pasted into Microsoft Office software, and the pictures after pasting into Word / Excel / PPT are vector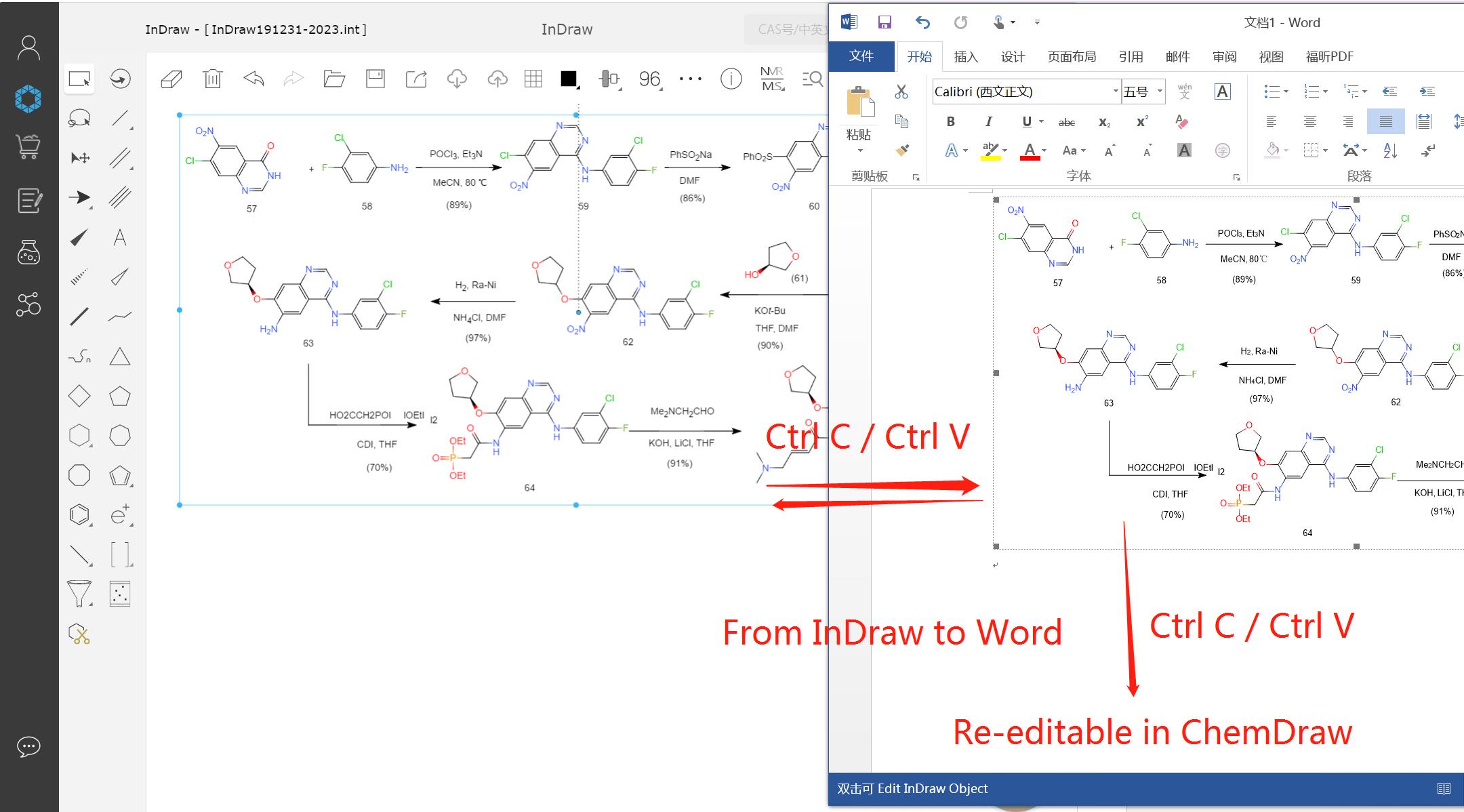 4. InDraw supports drawing TLC, basic graphics, instruments, experimental equipment, animals, cells, genes and other models both in web based edition and client based edition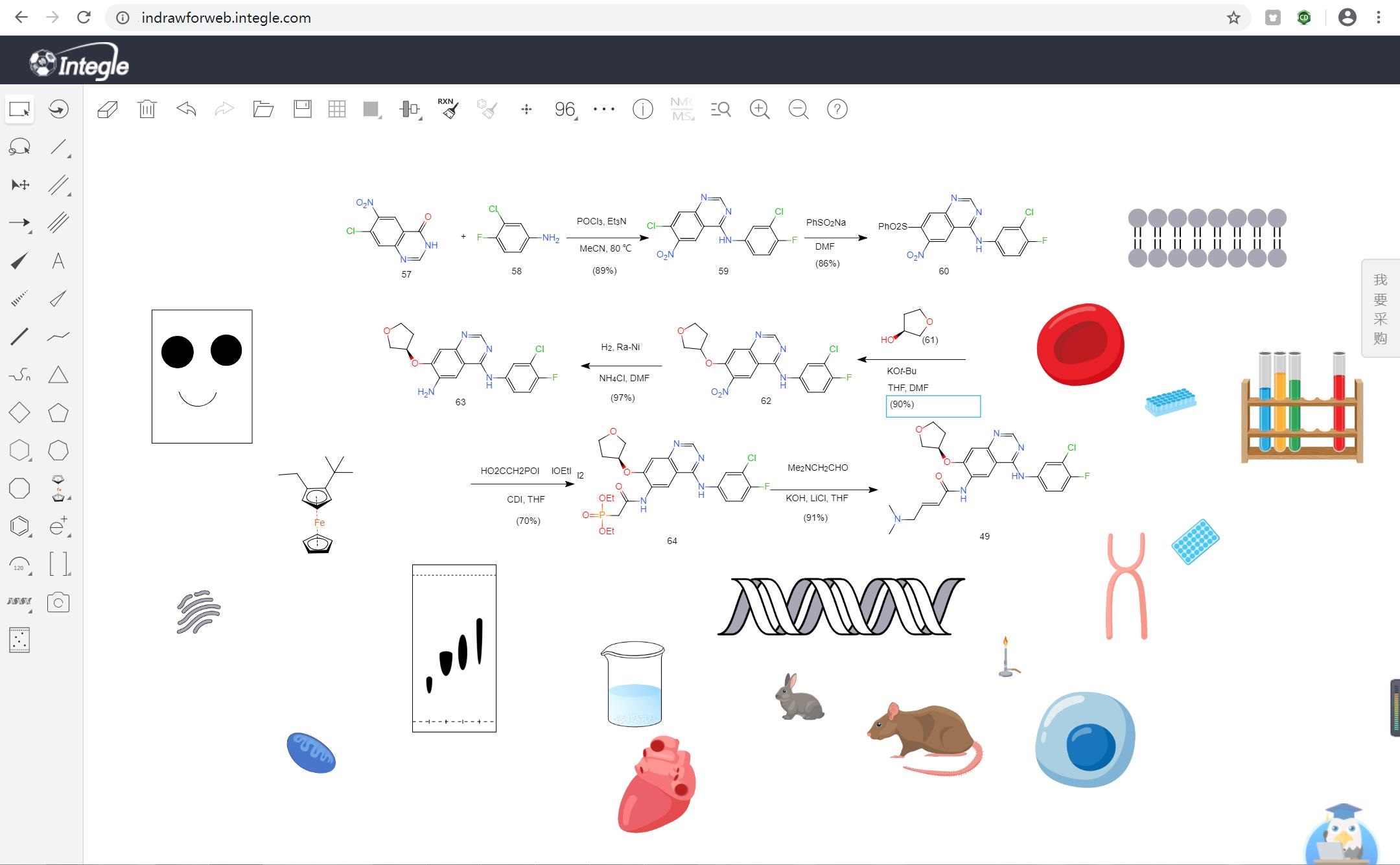 5. InDraw supports drawing ferrocene chemical structural formula
6. InDraw supports calculation of molecular weight, cLogP, tPSA, etc.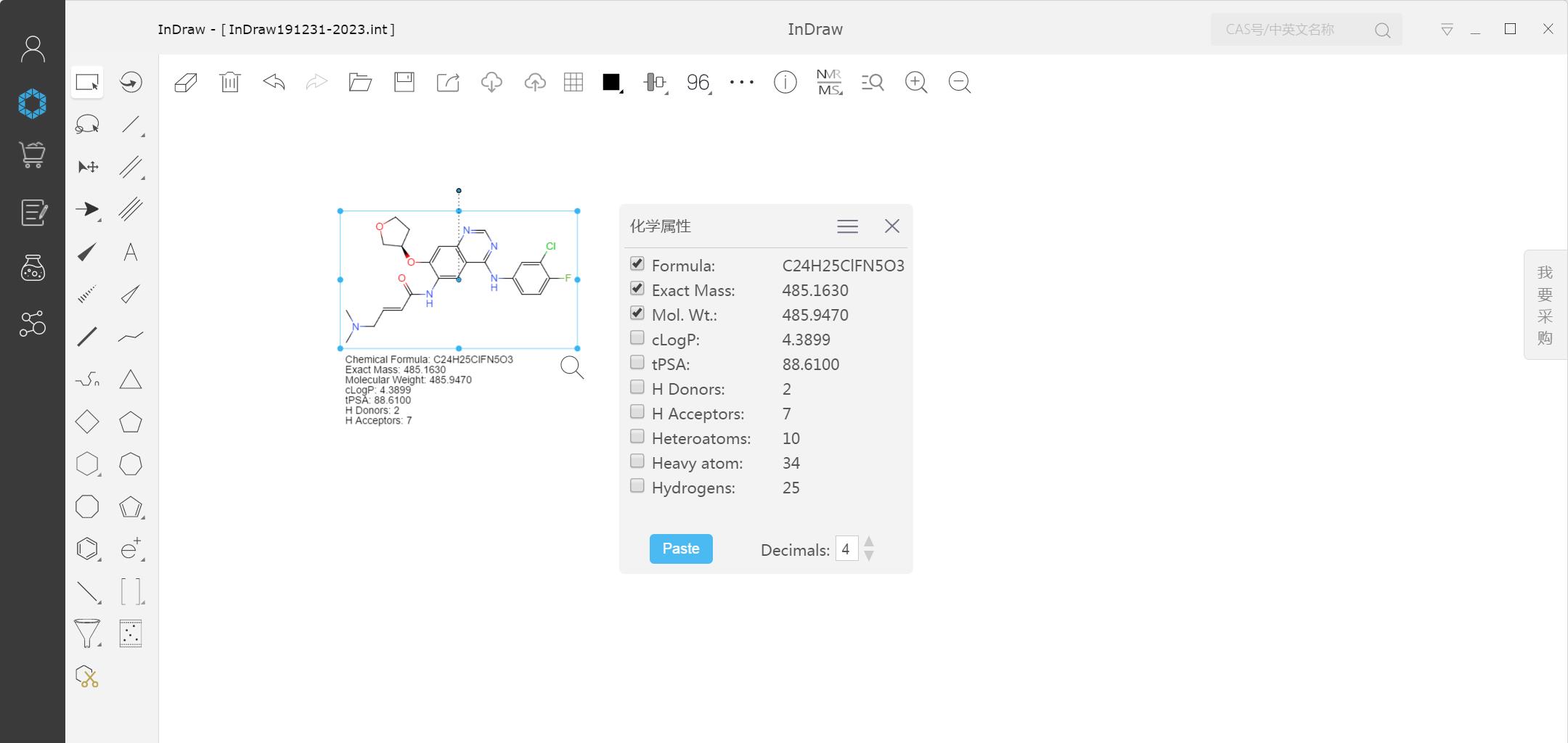 7. InDrawforExcel integrated in InDraw, supports batch import of SDF files in Excel, batch generation of structural pictures in Excel, batch calculation of molecular weight, cLogP, tPSA and other functions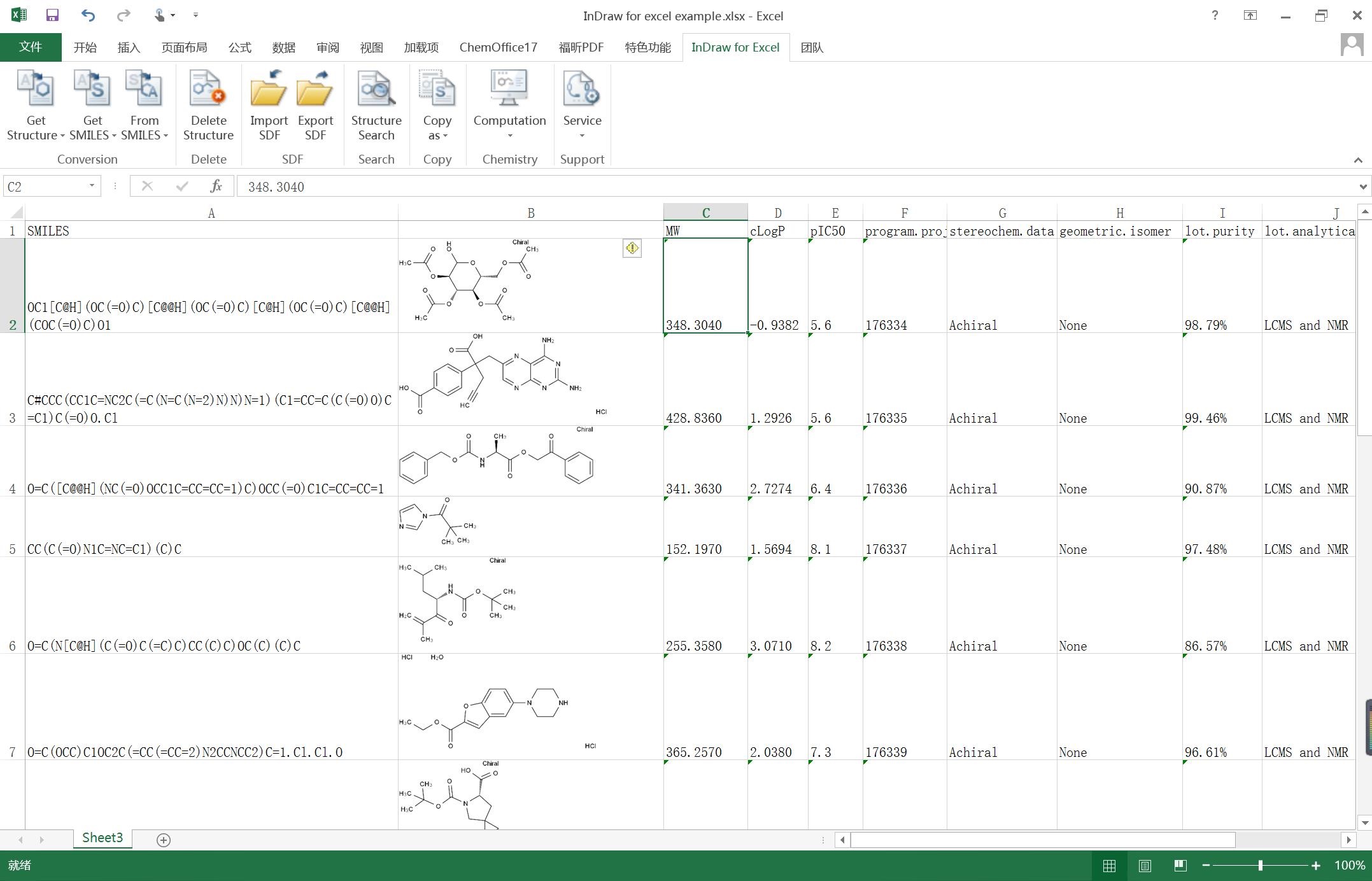 8. How to start InDraw?
8.1 Register a Integle account
You can use your email address to register at webpage: Free Account Registration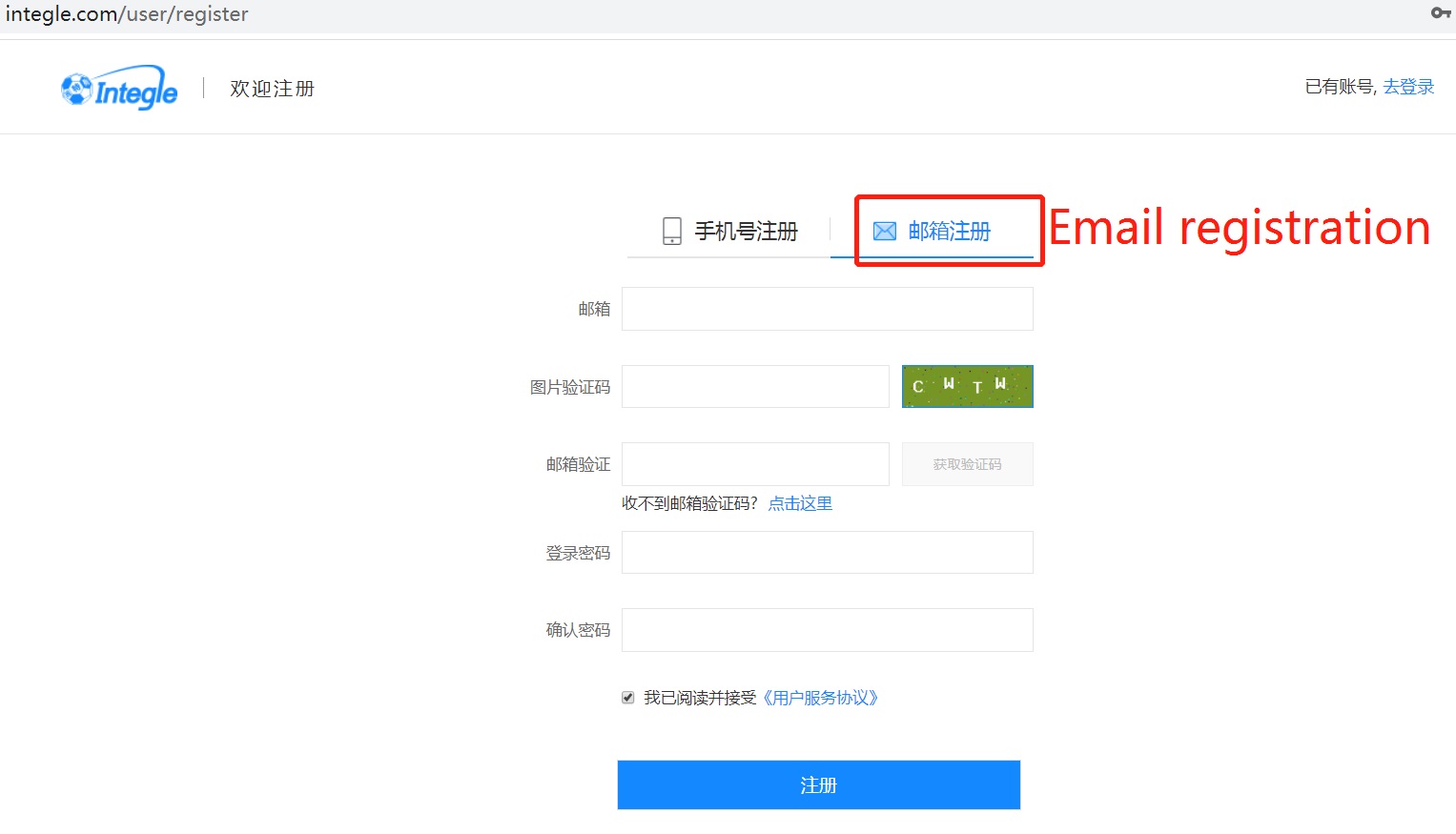 8.2 InDraw for web, draw chemical structure without download and installation!
webpage: InDraw for web
8.3 You can also download InDraw for Client version, which needs to be installed before use. Download InDraw for Client