About Sirnaomics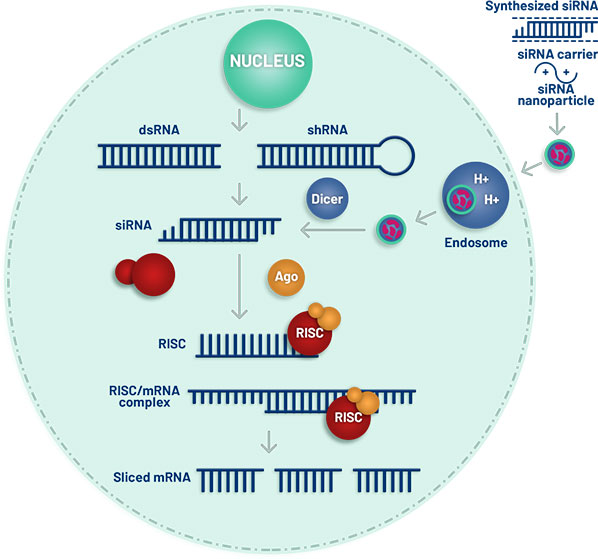 Sirnaomics is a clinical stage biopharmaceutical company leveraging an outstanding level of knowledge and experience in RNA interference (RNAi) technology to forge a path to high value creation through discovery and development of therapeutics for human disorders with unmet medical needs.
The key differentiating feature is the proprietary Polypeptide Nano-Particle (PNP) technology for small interfering RNA (siRNA) drug delivery. This technology allows accessing the tumor micro-environment (TME), as well as various cell types in the liver. The clinical development pipeline is focused on oncology and fibrosis indications.
Through the internal research and collaborations with prominent labs at NIH, Johns Hopkins, Duke, University of Maryland and Penn State, Sirnaomics has developed a strong portfolio of intellectual property covering RNAi therapeutic products, key biological mechanisms of action and unique PNP delivery system.
The management team collectively has extensive drug development experience, as well as specialized expertise in the areas of oligonucleotide therapeutics and nanoparticle-mediated delivery.